Parish Picnic
EVENT DETAILS:
 2018 Parish Picnic
Friday, August 10th & Saturday, August 11th
---
VOLUNTEERS: 
The Parish Picnic is quickly approaching (August 4 & 5) and we need volunteers to make it a huge success.
Click on the picture below to access the volunteer signup website and find a time slot that works for you!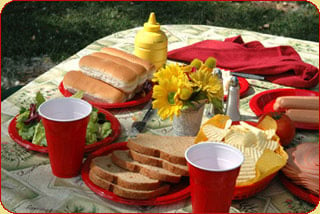 To sign up to help with the children's games, please contact:
Patti Roth at 920-242-2753 call or text or email at pattidowneyroth@gmail.com
---
 5k "BE THE CHANGE" RUN:

---
CANCELLED

- 3-ON-3 BASKETBALL TOURNAMENT - SATURDAY, AUGUST 5th:
There is an entry fee of $5.00/ player with a $20.00 team max. A maximum of 5 players per team.
ENTRY FORM: St. Francis of Assisi Parish 3-on-3 Entry Form August 5th, 2017